Our Mission
To help drive the economic growth of our State by empowering and sustaining the minority business community through the development of local minority chambers.
How We Fullfill Our Mission
The Louisiana Chamber of Commerce Foundation was formed to aide in assisting established chamber of commerce and those individuals wishing to form a chamber of commerce with the technical assistance that is needed to ensure a strong foundation, strategic plan of action and clearly identified deliverables that help to advance the economic impact of the business community and existing region. Our programs include foundational development, communications, marketing, board governance, development, and succession planning. We provide the supportive services needed to develop strong chamber leaders and viable economic development organizations primed to support the individual business owner and budding entrepreneur across the state of Louisiana.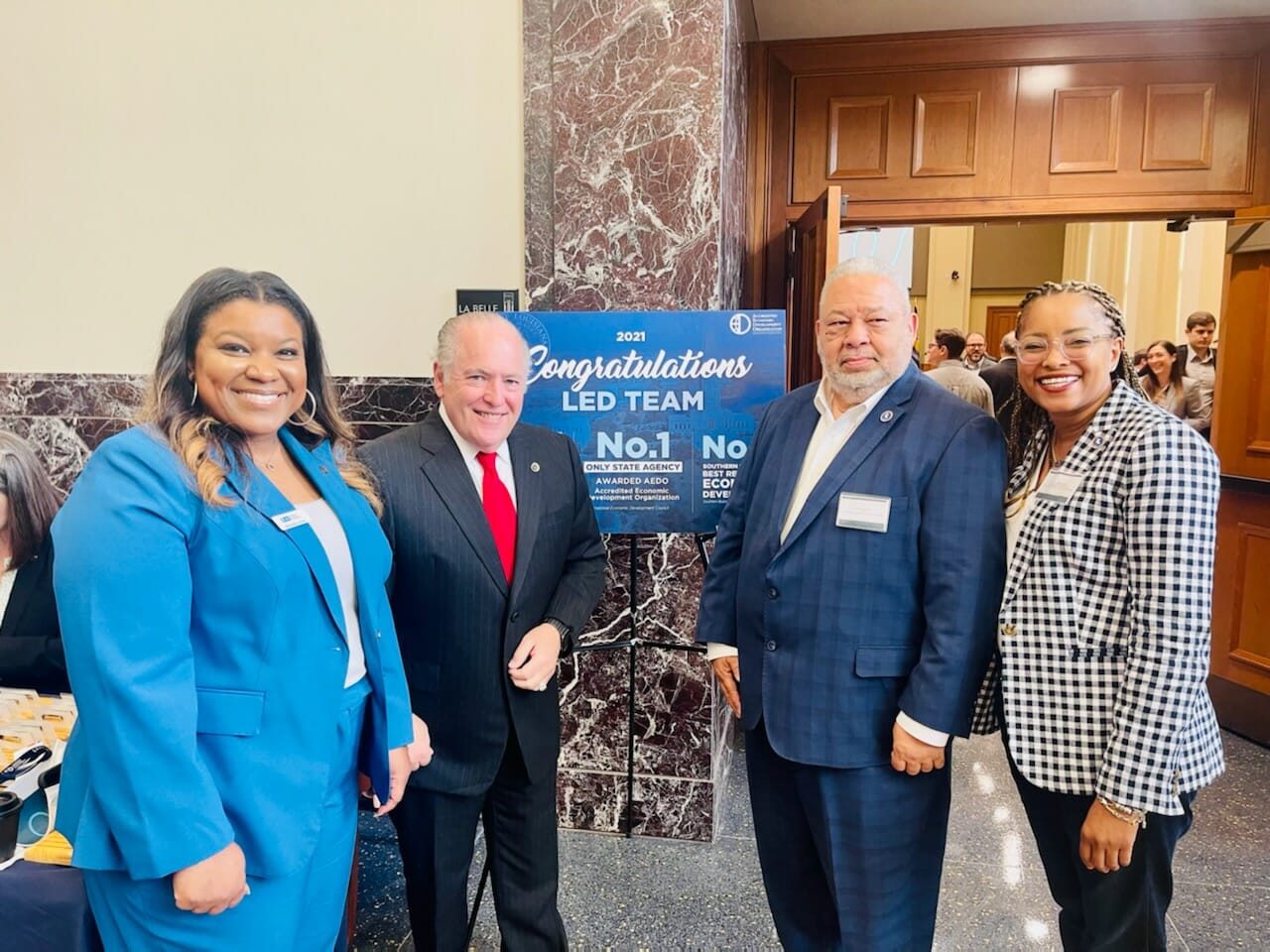 LED Secretary of Louisiana Economic Development Don Pierson & The New Director of Governmental Affairs Makesha L. Judson with LCCF's Kelisha Garrett & David St. Etienne
President & CEO
David St. Etienne
Vice-President for Operations & Governmental Relations
Kelisha Garrett
Your Support Matters
While LCCF currently represents approximately 900 members of minority chambers of commerce, we advocate for opportunity and growth for all 95,000+ African-American businesses across the state so that they and their 121,500+ employees will one day be able to fully participate in and contribute to the economy of Louisiana.