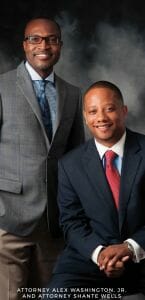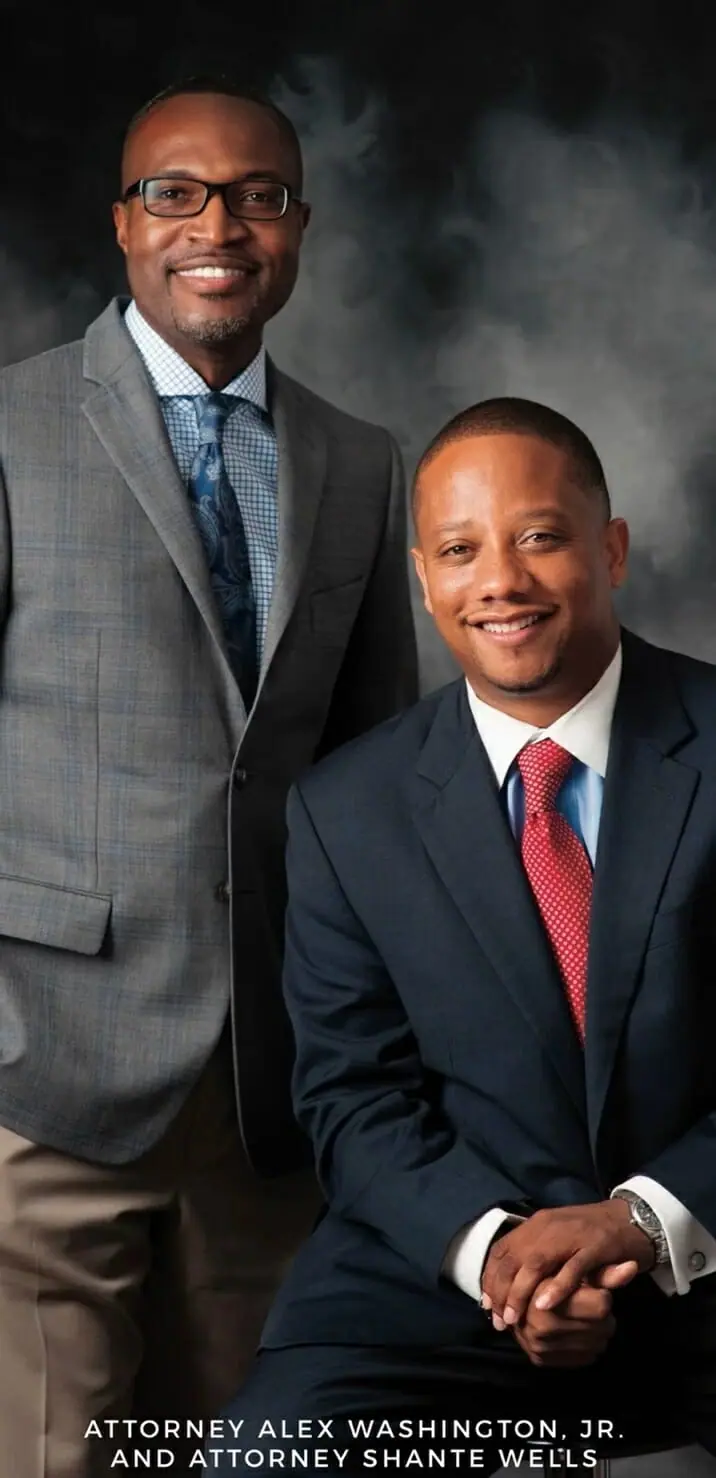 Attorney Alex Washington and Attorney Shante' Wells created the Washington & Wells Law Firm to provide the highest level of representation for the community. Their firm has represented and litigated cases both locally and nationally. The success of Washington & Wells has benefited clients from Louisiana to Texas. The firm specializes in Public Sector Law, personal injury, product liability and wrongful death, criminal law, and civil litigation.
When they enter the courtroom, their clients are confident that they are being represented by aggressive, experienced litigators who are seriously concerned about positive results for all clients; all in part to their beliefs that what they're doing is more than business.
How has your upbringing influenced your decision to become the attorney you are today?
My upbringing influenced me in many ways. Unlike most attorneys, my family has been on the other side of the desk. Seeing my parents consult with several attorneys when my older brother went to prison when I was 17 allowed me to see how expensive it can be; and it also helped me understand how delicate of a situation it is for the family—it's more than business.
I keep that in mind when dealing with my clients. I understand the things going through their minds especially financially, but most of all compassion because my family has been there. They're not hiring an attorney, they're placing their loved one's freedom in your hands, along with their money.
What is your definition of success? How are you sharing your success?
Success is a combination of being able to take care of your family, over-delivering on the services I provide, and also having a name of honor.
I share my success by being present in the community through volunteering; and speaking to younger generations to share my journey, in hopes of inspiring theirs.
You've practiced law for 20 years.. What is your greatest achievement thus far?
The achievement I hold most dear took place in 2013. Out of the 3500 graduates from Southern University Law School, my partner Alex Washington and I, were selected as Alumni of the year.
How has the pandemic changed the way you do business?
I have a lot less in-person meetings with clients and work majority on Zoom. Many times, my first face-to-face interaction with my client now takes place in the courtroom.
What is your daily routine and/or habits that help you get the most out of your day?
"End your day before you start your day"--meaning plan out your day before you begin, to make sure it runs as smoothly as possible.
If you could mentor your younger self, what would you tell him?
I would tell him that life is a series of adjustments, and those adjustments are a lot easier to handle with a smile on your face. Be slow to anger. All the long nights of studying and preparation will pay off.
Hug all of your elders tighter and tighter each time you see them.